Saturday was Nate's birthday so that kept me pretty busy all weekend (we started celebrating on Friday night by going out for ice cream). However, I would love to share some awesome tidbits about the used book sale in town.
Once a year a local group holds this huge used book sale with materials donated throughout the year, with proceeds going to charity/non-profit. The books aren't as cheap as the ones from the huge used book sale back home, but hey, how often do you get to enter an animal arena filled to bursting with books?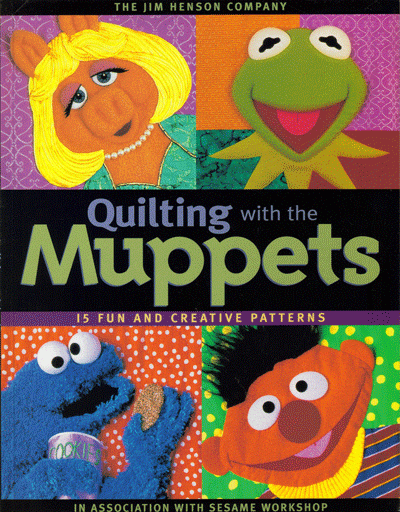 Besides my usual large haul of fantasy books, I picked up this amazing book I never knew about. Quilting with the Muppets! The coolest thing about this book, other than the Muppets of course, is that they actually do the patterns in 3D. Fozzie and Cookie Monster are done with faux fur, and they have tips and suggestions for making Kermit sort of "pop" out of the page, and Gonzo's nose actually protrudes and hangs out of his quilt square. There will definitely be a Muppet themed project in the future.
BTW: not being engaged in social activities until I hit college may have been rough on my people skills, but the fantasy section of the book sale was like memory lane. I'd read SO many of those books and authors! I kept exclaiming out awesome titles to Nate who, as soon as he decides he wants to read a book, will be drowned in awesome titles. And I'm only introducing him to the GOOD STUFF.